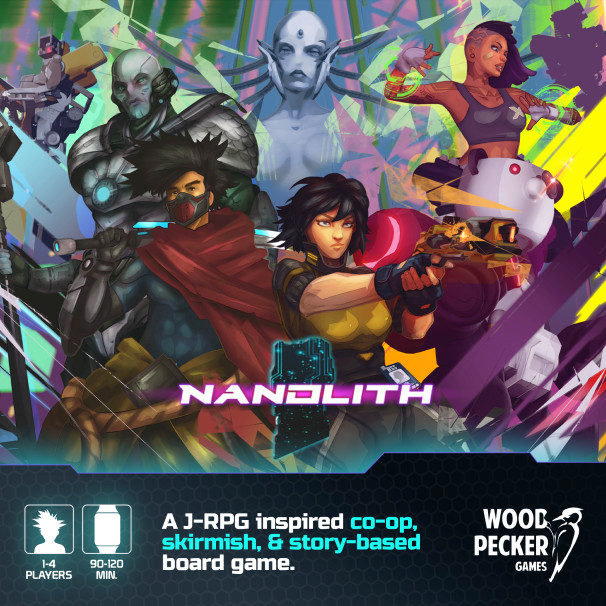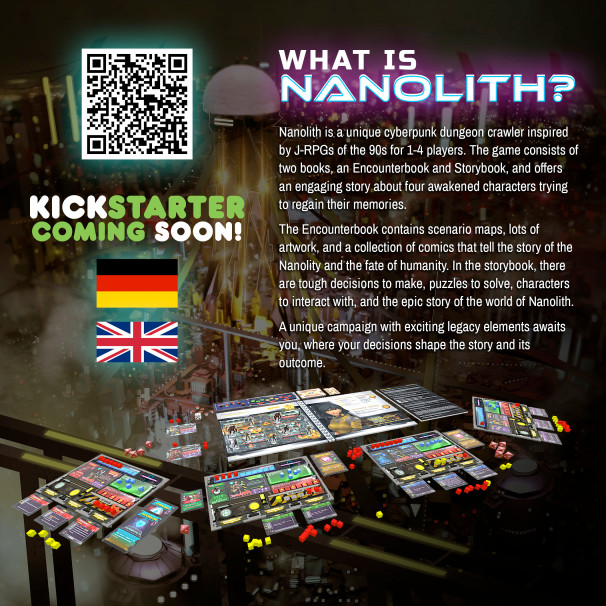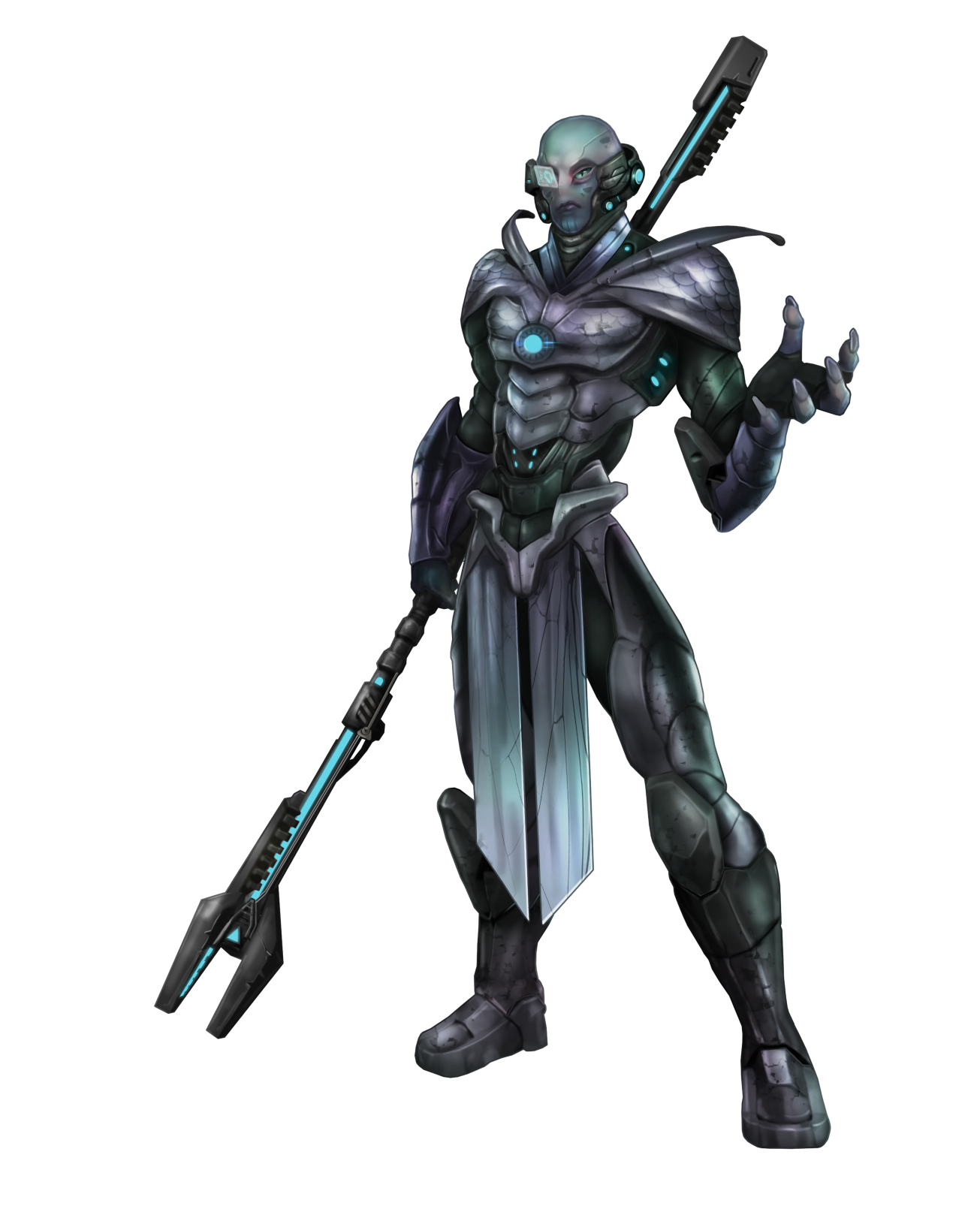 The world of Nanolith
When the alien civilisation of the Zulu brought humanity the blessings of the Nanolith all sufferingfound an end. No more sickness, no more poverty. Even death had no power anymore over theaugmented humanity. But to seize the mysteries of the nanolith, humanity started the last great war. The planet gotscorched, the Zulu eradicated and the nanolith brought under humanitys control. But only a tiny partof the earth did stay inhabitable. The surviving humanity cowers in the shadow of the Babel-Tower. There the "black screen" grantsan artificial atmosphere in which grows the last city of the planet. In the alleys of Neo-Eden lurkbizarre Nano-Cults, mighty crimesyndicates and much more dangerous perils.You take the roles of four extraordinary individuals, which have been freed from the captivity of theBabel-Corporation. And even though you can't remember anything, an insaturable power burns inyour veins and with every memory you retrieve a terrible mystery unveils itself.Oppose Babels sinister plans. Fight for your memories and revive the power of the nanolith.
Neo-Eden awaits you.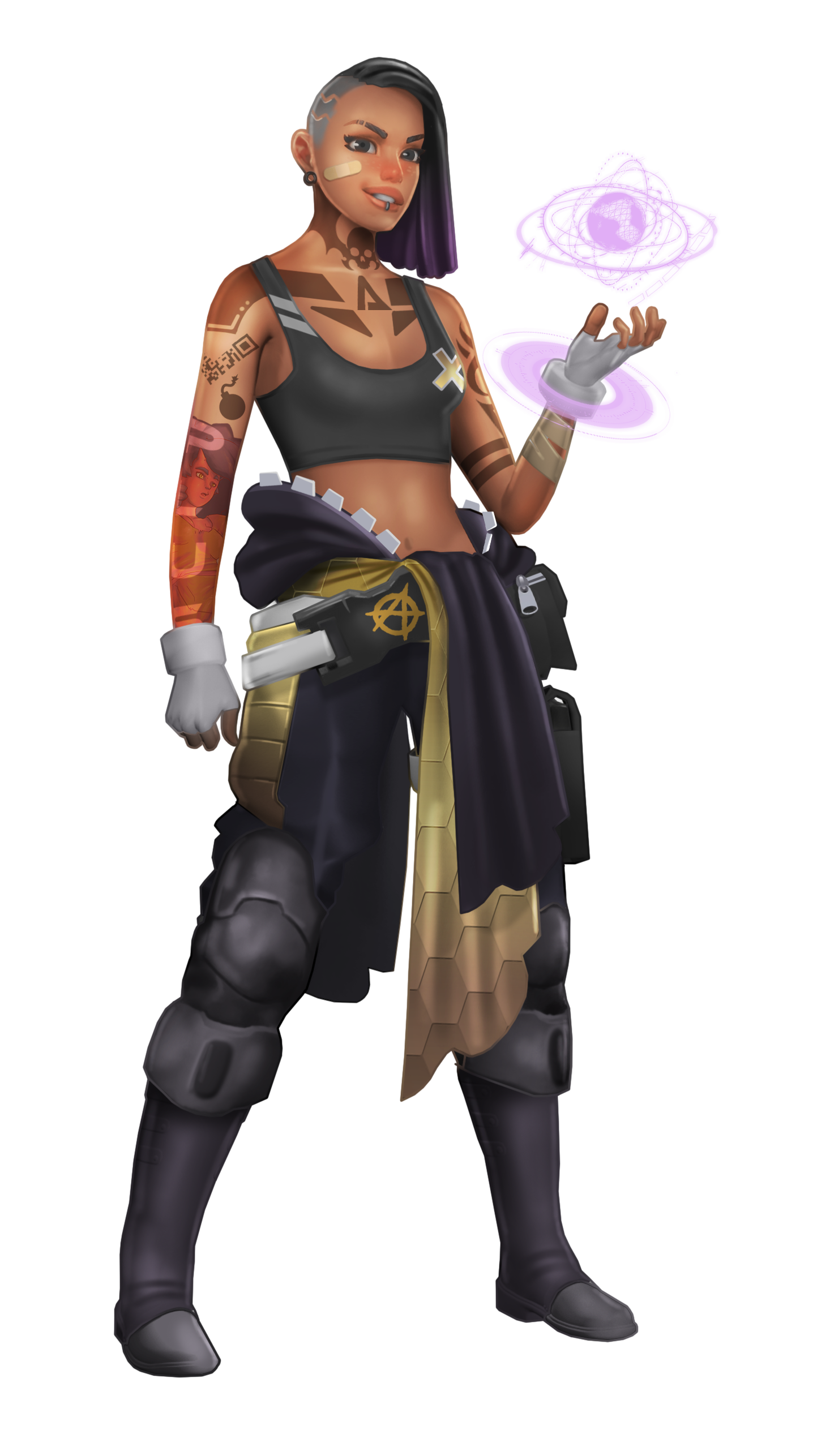 The Gamesystem
Two books tell the epic fight for the protagonists memories and the world's destiny. Comics, tactical Encountermaps, and large-sized artworks in the Encounterbook give the visualbackground for the journey through the dystopic world of the Nanolith.In the storybook a full cyberpunk novel tells the story of the main protagonists.Using these two books, the players interact with the elaborately illustrated locations of Neo-Eden,meet the inhabitants of this dark world, augment their bodies through the power of the nanolith andtry to survive brutal conflicts. The combat mechanics are as innovative as they are easy to learn. Through the manipulation of sixsided dice, characters may use weapons, move across the map or use the superhuman powers of thenanomachines. But every power comes with a price. The more powerful the skills are which you use, the higher therisk of provoking a mighty Nanoshock. Slay hordes of enemies, destroy unbelievable horrors out of the laboratories of the Babel-Corporation, fight for your own live, and the live of those you love. But choose your weaponswisely, as the power which you use may as well destroy those who wield it.

Keep it up
Please visit our Kickstarter preview page and stay in touch with us for more information.
The Campaign will launch in 2022
count me in